Following the "professionalization, engineering, service and internationalization" development direction, complying with development thinking of "Bringing in and Going Global" and relying on domestic and global markets and resources, Beijing Bluestar continues to expand its foreign networks. BCMC had cooperation with Asahi Kasei Corporation (AKC for short) from Japan and other international companies to integrate international markets rapidly and totally,implement international alliance strategy with direction of market, as well as improve international communication, develop overseas market and increase BCMC`s popularity and impact.
BCMC always paid attention to develop overseas market. We already had long-term contact with dozens of foreign customers and chlor-alkali associations. Furthermore, we fully developed production and marketing strategic alliance and broadened product-marketing channels from point to area. Based on the products` popularity in international market, we improve international market share then create a new situation of overseas sales.
Internationalization:
1. It makes BCMC updated to an international engineering company through Beijing Chostar Equipment Co., Ltd.
In July of 2006, we established Beijing Chostar Equipment Co., Ltd. as our "window" of international business. Chostar devotes to become an international business and trade integrated company with strength according to concept of service for international development strategy of BCMC.
1) To promote and push the international business development strategy.
2) As a bridgehead and connection to compete in overseas market.
Improve international communication and develop overseas market. We should establish international and regional marketing networks and channels to strengthen competitiveness of our company and production in international market. For the sake of it, we need to create our own international brand then promote influence and brand value of "Chinese manufacturing" and "world class manufacturing". The foreign joint venture or cooperation will also be new attempts and impetus to internationalized operation.
BCMC always paid a lot attention to ion membrane electrolyzer overseas marketing business, and had established long-term relationship with dozens of foreign users and chlor-alkali associations.
In July of 2010, BCMC officially became a member of Euro Chlor.
And in October of 2012, BCMC officially became a member of RusChlor.
3.The implementation of the effective personnel training and the introduction of talents internationalized strategy.
BCMC introduced overseas professional managers and hired overseas personages as directors of overseas business, manufacturing business, scientific research business to execute management and supervision. We not only learned from the international practice and experience, introduced Lean Six Sigma and BWCM management concept, but also keep innovation and change, control the production quality and improve the internationalized management level.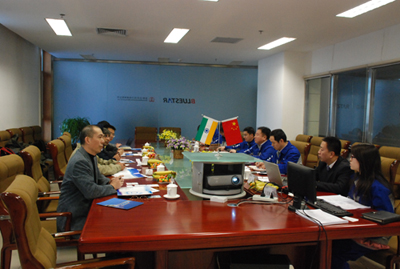 The company from India came to visit our company on Jan 15, 2010.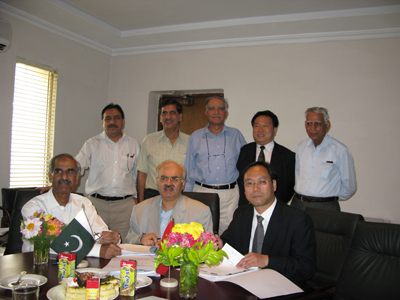 Cooperate with a Pakistani company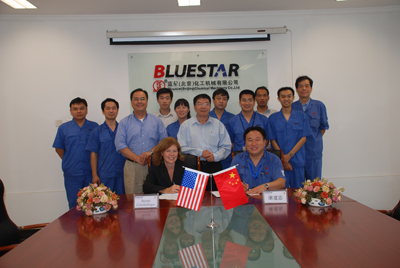 Cooperate with Dupont in 2010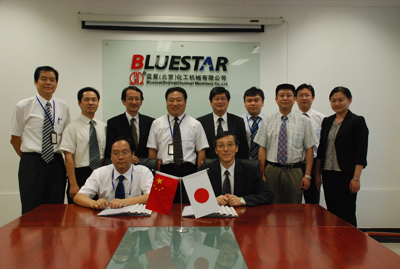 Cooperate with AKC in 2009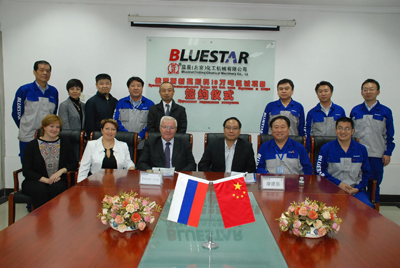 Cooperate with New Moscow Chlor Alkali Company in 2013