On early December 2013, the superior leader Mr. Wang Jianjun, the general manager of our company Mr. Kang Jianzhong and other leaders of our company, invited by Russia chlor-alkali industry associations and Russia Novomoskovsky chlor Co., Ltd.,to have a further talks and filed trips about Novomoskovsky chlor Co., Ltd. project. They also participated in the Russia Chlor-Alkali Industry Association's eighth technological seminar held by "RusChlor".
On December 2nd, our company leaders first visit the Executive Manager of Russia Chlor-Alkali Industry Association Mr. Boris Yagud. The two parties had a depth communication about the further friendly cooperation. Mr.Kang said we are very focus on Novomoskovsky chlor Co., Ltd. Project and we will offer the good quality and the high level production and service to Russian customer. Through this project, we hope to prove our comprehensive strength of the Russian market, and make this project to become a high-quality business card for enter the Russia market. We appreciate the Association's effort for BCMC and Russia project, and hope to deepen relations and cooperation with the Association.
On 3rd and 4th December, the Eighth World Technology Seminar was duly convened. Russian Federal Environmental, Technological and Nuclear Supervision Bureau Management, president of Russian Chemists Union, the president of "RusChlor", the general manager of NIKOCHEM company group and other leaders attended the seminar. Conference invited the President of the Russian Chemists Union , " Russia's strategic advisory group -Strategy Partners Group" project leader made a report which theme of " 2030 Russian chemical industry development strategy , including basic branch - chlorine industry". This report attracted delegates' attention and get the praise.
During the meeting, our company also made a keynote speech, introduced all business of BCMC, and especially introduced our electorlyzer's business. The speech major publicity the advantages and features of MES system application, which highlights our company not only has professional manufacturing and process technology, but also has a highly efficient project management level. The speech attracted delegates' interest and special attention, and they have a brief communication.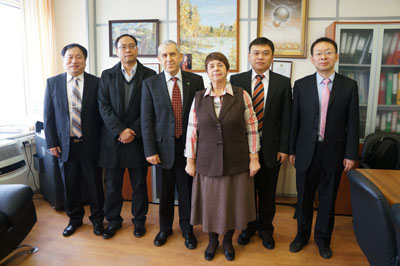 Visit Russia Chlorine Industry Association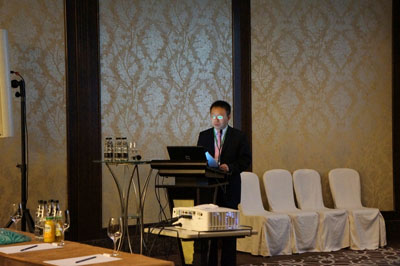 BCMC speech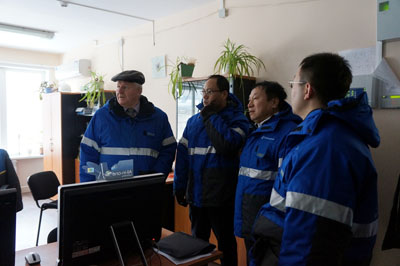 Visit Novomoskovsky Chlor Co., Ltd.